Panel mounting system - Fastmount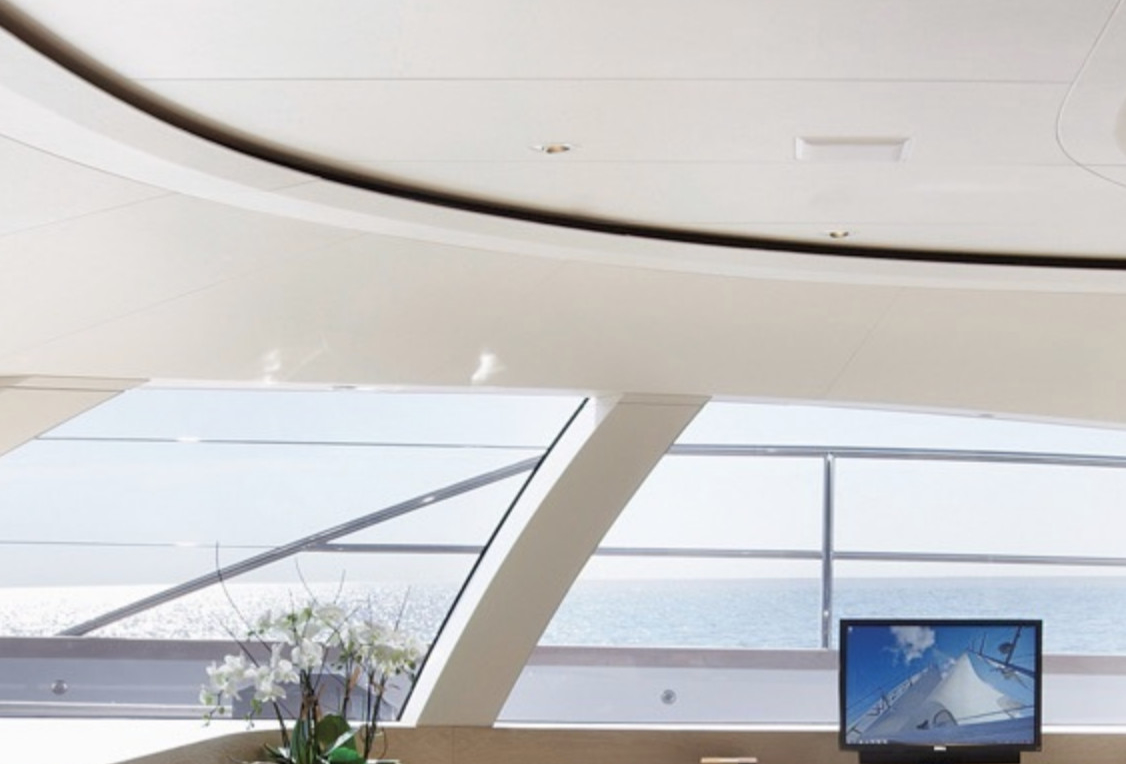 We represent Fastmount® panel mounting system, award-winning New Zealand company in the business of designing and manufacturing hidden fasteners designed specifically to service the marine, architectural, aviation and vehicle industries globally.
Their systems allow the removal and re-installation of ceiling and wall panels in any sequence, at any time.
The advantages of their solutions are safety, reliability, consistency and a superior final look specially designed for the maritime industry.
Fastmount® Standard Clip System is ideal for removable interior ceiling and wall panels. Designed and made in NZ, all clips are interchangeable. This hidden fixing system allows for flexing and expansion of panel and support frame. To ensure quality installation and performance installation and removal tools are supplied.

Ideal for applications that require less depth compared to the Standard Clip range, with lateral movement in female clip half. Interchangeable within the range. Installs into various materials such as MDF, drywall and foam core panels. Ideal for removable interior wall panels, acoustic panels, bedheads, thin walled panels and curved panels. Supplied with installation and removal tools.

Perfect for mounting removable thin interior wall panels and facings, these clip sets require less depth compared to other Fastmount™ ranges. No special installation tools are required. Designed and made in NZ the clip sets may be adhesive and/or screw fixed. Ideal for mounting panels where no drilling is preferred. Typical applications include interior wall panels, bed heads, inspection panels and furniture.

These metal based clips are specifically designed for demanding interior applications requiring fire protection and heavy load bearing.

The Stratlock Range is a heavy-duty panel mounting solution for installing heavy interior panels mounted into aluminium or steel extrusion framework. With no special installation tools required, the Stratlock Range is a hidden fixing that installs rapidly into the framework and panel, provides 360° adjustment of the panel before locking into place, and boasts our highest shear strength and pull out load. Designed and manufactured in New Zealand specifically for the contract interior fit-out industry. Typical applications include heavy wall and ceiling panels in the interiors of hotels, hospitals, retail and residential.

The Textile Range has been specifically designed for the mounting of soft textiles to hard surfaces. The hidden system locks into place, and can only be removed by unlocking the clip, providing added security under high winds and seas. Makes cushions simple to install, remove and replace. Typical applications include sun loungers, exterior and interior cushions, seat bases and backs.

PanelSafe restraint systems provide added security and control. The panel is suspended below the ceiling for convenient servicing behind the panel or controlled removal of the panel by releasing the wire. For use with Fastmount® Standard Range clip system. Ideal for inspection panels, large and/or heavy ceiling panels.

To achieve a quality installation with perfect finish, use the appropriate installation and removal tools for the different clip ranges.

Specifically designed to evaluate Fastmount® removable panel mounting systems. Trial kits are available for each Fastmount range and typically include tools, product samples, installation and technical information. For advice on the clip system to best meet your need, please email info@yachthings.hr with a brief description of the panel type and substrate.
You need help or have additional questions?